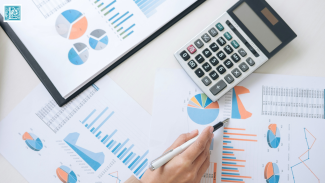 6 Ways To Save Money With a Credit Card
Whether you use it for the convenience of paying bills or for safer online shopping, there is a good chance that you have at least one or two credit cards in your wallet. Credit cards are often associated with potentially negative consequences, but when used properly, credit cards are an excellent financial tool and, in some cases, may even save you money. Here are just a few ways that using a credit card may help you save money.
1. Using Credit Card Balance Transfers To Save on Interest
If you have high-interest credit card debt, switching the balances over to a credit card with a lower interest rate may save you a lot on interest. You may be able to save even more with promotional balance transfer offers, which may be as low as 0% with the payment of a small fee. If you take advantage of the promotional offer, you could pay the balance before the lower-interest period expires.2
2. Making Purchases with a Cashback Credit Card
In some cases, you may even get paid for using your credit card. This is the case with cashback credit cards. You earn cash rewards based on a percentage of your purchases, redeemable for cash or a statement credit. Some cards offer a flat cash-back amount, while others may offer different percentages based on various purchase categories.1
3. Earning Rewards
Many credit cards offer some kind of rewards that build up when you make purchases. These rewards include airline miles, hotel stays, car rentals, or gift cards. With some cards, you may be able to accrue reward points that you are able to use on a variety of purchases.1
4. Using 0% Purchase APR Specials
Some cards offer 0% APR on purchases for a certain amount of time, allowing you to make a more significant purchase and pay it off over a few months without accruing any interest. You may also have a credit card that offers 0% for any large purchases over a specified amount, which might give you more time to pay.2
5. Ditching Car Rental Insurance
If you travel a lot, you may find saving on car rentals necessary. When you rent a car, you are offered car rental insurance that may significantly increase your daily rate. Some credit cards provide you with the rental car insurance coverage that you would need when you book the car using the credit card, saving you a lot on the overall rental price.1
6. Taking Advantage of Pricing Changes
Nothing is more frustrating than buying something only to realize the price dropped a few days later. Some credit cards offer price protection on purchases that refunds you the price difference if a lower price is found on the same item within the same billing cycle.1
Important Disclosures:
Content in this material is for educational and general information only and not intended to provide specific advice or recommendations for any individual.
All information is believed to be from reliable sources; however, LPL Financial makes no representation as to its completeness or accuracy.
This article was prepared by WriterAccess.
LPL Tracking # 1-05376138
Footnotes
1 12 Ways Your Credit Card Can Save You Money https://www.thebalancemoney.com/earn-money-credit-card-4036846
2 51% of Americans are planning to eat out less in 2020—here's how to save money without cutting costs https://www.cnbc.com/select/how-to-save-money-by-using-a-credit-card